What is the ultimate destination when planning summer vacations in Minnesota?  In my opinion, there is not one ultimate destination, Minnesota's lakes, rivers, prairies, forests, and cities offer an abundance of summer vacation choices.  Read further to explore Minnesota Lake Country and the Mississippi River.  If you are interested in the North Shore see our blog post Greetings from Up North and stay tuned for more destinations.
Lake Country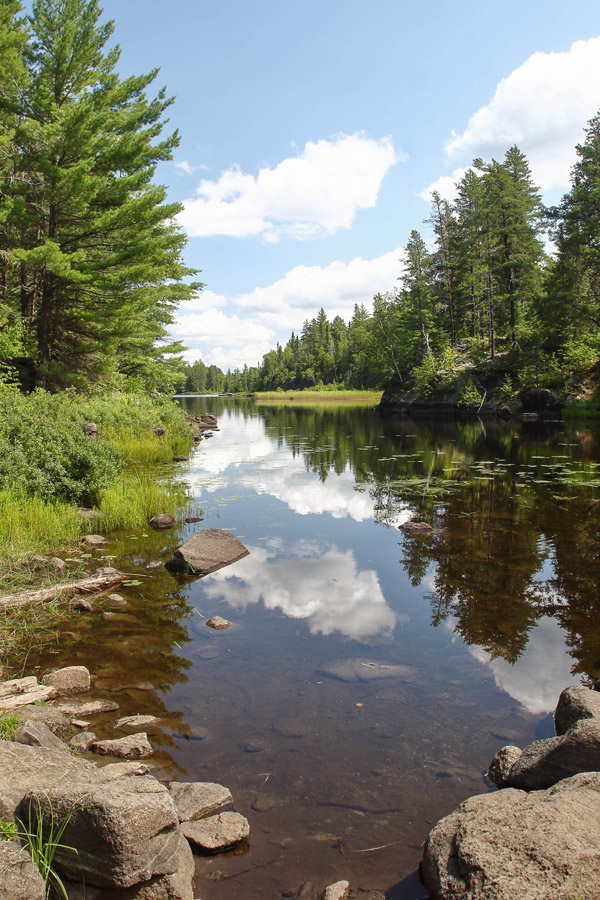 When I hear The Land of 10,000 Lakes, I hear summer vacations!  Experience a true Minnesota, summer vacation experience by visiting Minnesota's lake country (which covers the north-central part of the state from Lake Mille Lacs to the Canadian border). Spend your lake country vacation at one of Minnesota's family resorts.  Minnesota's family resorts cover the gambit from large sprawling resorts with all the amenities, think Grandview Lodge Spa & Golf Resort in Nisswa, or a quintessential stay at one of the many "Mom & Pop" family resorts that dot Minnesota's lakesides.  Go to exploreminnesota.com to find listings of resorts big and small.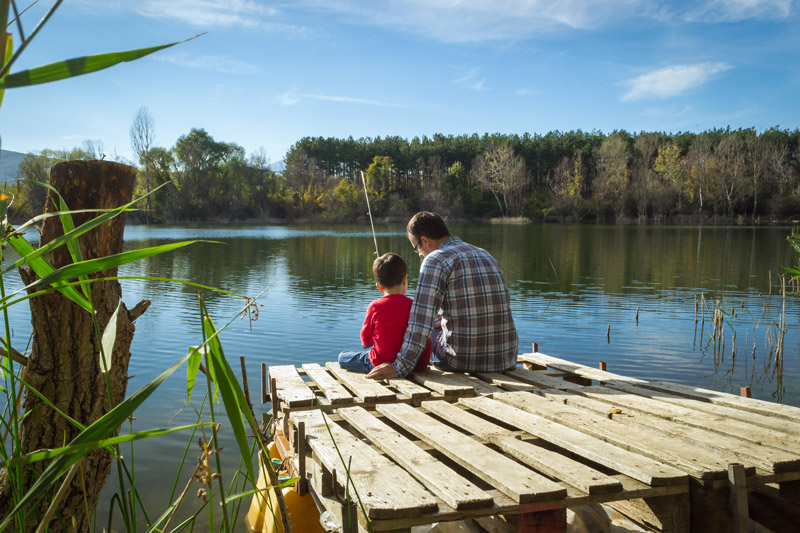 What better way to discover the area's hidden lakes and small towns than on a road trip? These scenic byways show off some of the area's most beautiful sites.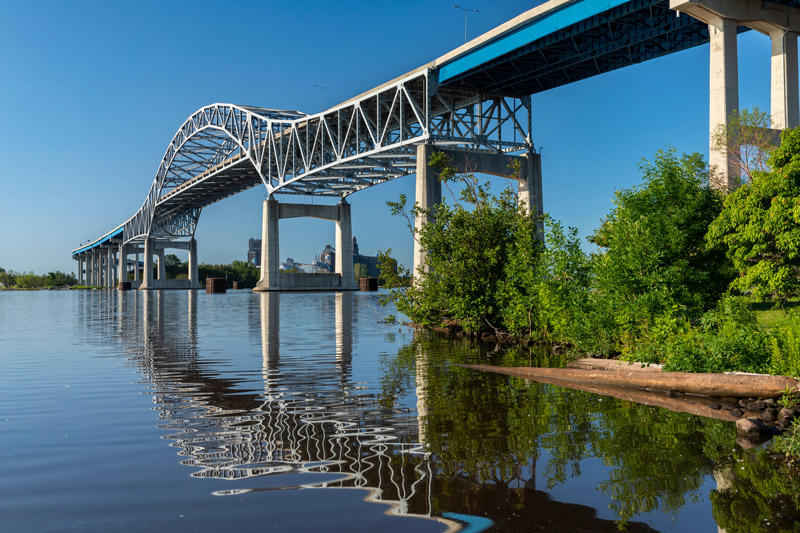 To plan your ultimate Minnesota summer road trip, go to the Minnesota Department of Transportation to find all the scenic byways in Minnesota.

If hiking and biking are on your 'Summer Vacations in Minnesota' checklist, be sure to visit Minnesota lake country's many biking and hiking trails. (The most biking trails and hiking trails in the United States!)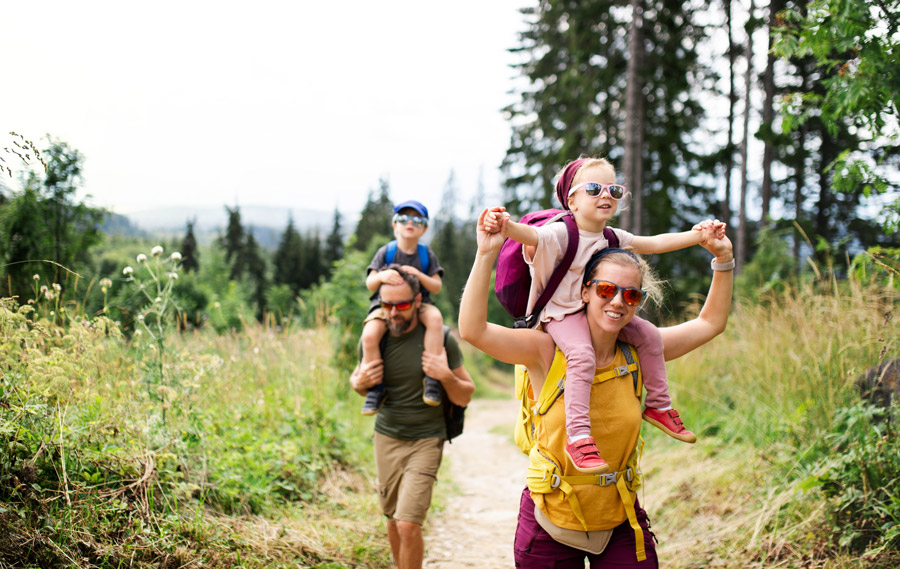 The Paul Bunyan State Trail is a 115-mile-long paved trail that runs from Brainerd to Bemidji.
The largely unpaved Taconite State Trail connects Grand Rapids to Ely at the edge of the Boundary Waters.
The North Country National Scenic Hiking Trail begins in New York state and will wind 4,600 miles through Pennsylvania, Ohio, Michigan, Wisconsin, and Minnesota before terminating in western North Dakota. The trail is not complete, but about 500 miles of trail exist in northern Minnesota.

Mississippi River
Itasca State Park is an incredible 'Summer Vacations in Minnesota' destination.  People come from all over the world to see the birthplace of the Mighty Mississippi.  Get your photo taken next to a large pine log carved with yellow letters that marks the beginning of the Mississippi and be sure to walk across the stones at the headwaters so that you can say you walked across the Mississippi.
Enjoy the Great River Road Bluffs in southern Minnesota.  As you drive the Great River Road, enjoy the stunning views and be sure to experience the charming river towns. 
In Red Wing, you can visit Red Wing boots and pottery and shop at the many locally-owned boutiques and antique stores.  If you are looking for more activity, explore Barn Bluff and Memoria Bluff or bike the Cannon Valley bike trail.
Lake City is the home of Lake Pepin and boasts a large marina, campground, and several hotels and resorts that make it a great place to stay and enjoy water activities on Lake Pepin.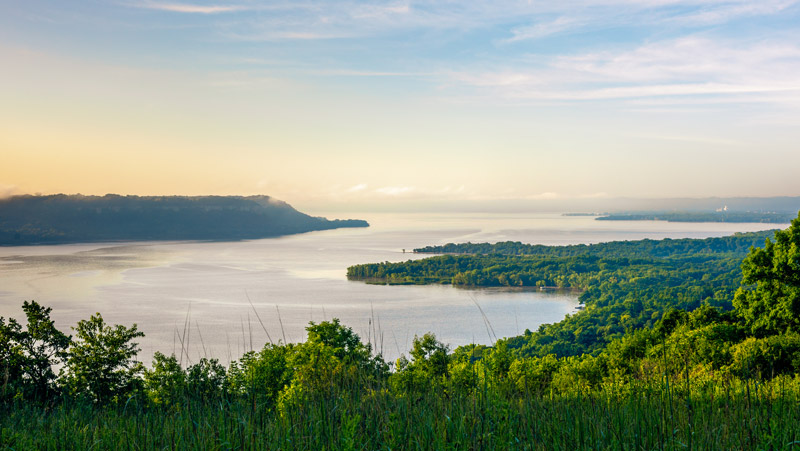 Wabasha is home to the National Eagle Center, where you can meet the center's resident bald eagles, view the eagles in their natural habitat from the viewing center, and climb in an eagle nest.
Visit the Mississippi River Website for more information to help plan your Minnesota summer vacation along the Mississippi River.
We hope this list of the best Summer Vacations in Minnesota really brings you to the destination you always needed to see!
Article by Tonya Brandt