A Southern Minnesota getaway can be filled with lake time, visits to parks, enjoying the area's many bike and water trails, the Mississippi River bluffs (see our blog post Summer Vacations in Minnesota), and visiting historical sites. Let's explore some of the best of southern Minnesota.
Wilmar Lake's Area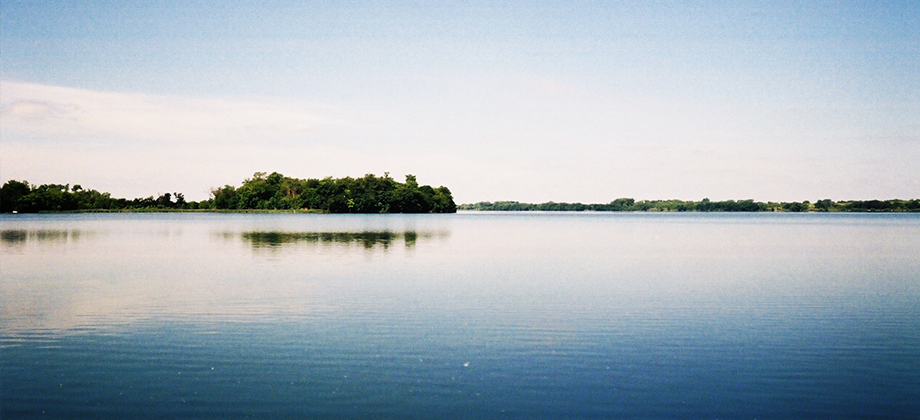 The Wilmar Lake's Area is in Kandiyohi county. If you are looking for the ultimate summer lake getaway this is the place for you. The Wilmar Lake area is home to 30 lakes. The most well-known is Green Lake in Spicer. Because of its crystal clear waters, Green Lake was known as the "Gem of 10,000 lakes" in the early 1900s. In fact, in 2018 the ice for the St. Paul Winter Carnival Ice Palace was harvested from Green Lake!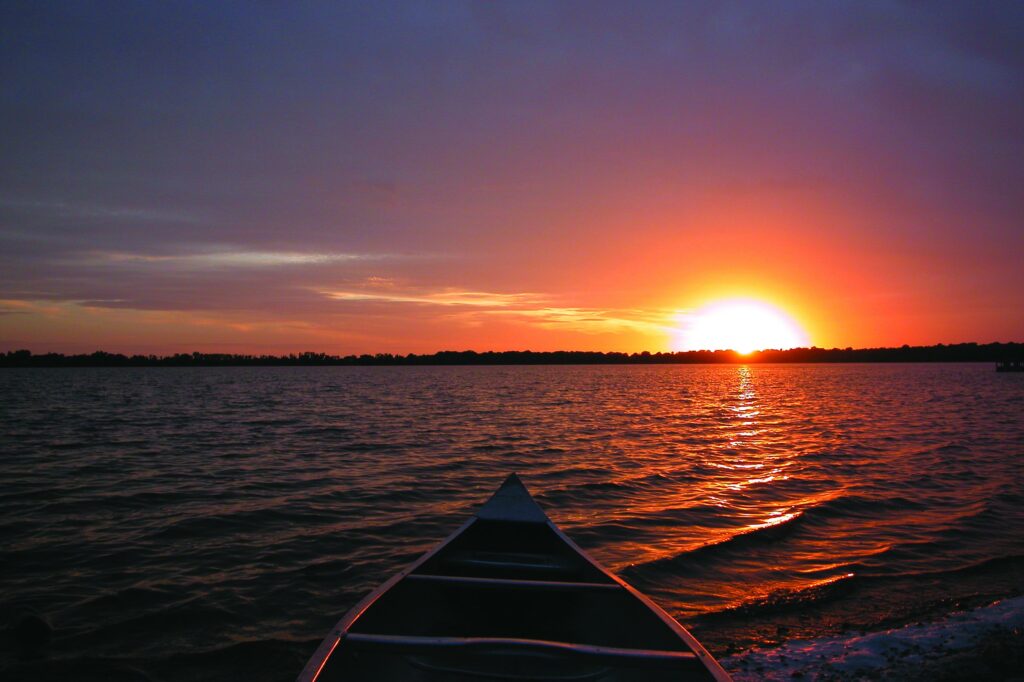 With 30 lakes in the region, there is ample opportunity for fishing, boating, and watersports. The area is home to many campgrounds, hotels, and family resorts just waiting to host your perfect Minnesota summer getaway. Go to willmarlakesarea.com to pick the perfect lake and accommodations.
Hit the trails in the area to enjoy the woodlands, ponds, prairies, lakes, and charming towns in the area. Some favorite trails are:
Glacial Lakes State Trail – this is a paved bike trail (with a horse trail on the side) that runs for 22 miles through Wilmar, Spicer, New London, and Hatwick and along many of the area's lakes.
The Eagle Lake Bike Trail provides great views around Eagle Lake.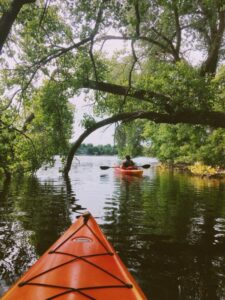 If you enjoy canoeing or kayaking hit the area's water trails! Yep, water trails are a thing, some favorites are:
Wilmar Lake Trail – on Wilmar lake this trail circles Robbins Island.
Sibley State Park Trail – canoe and kayak rentals are available at the park.
Crow River – paddle the river up or downstream.
For more information about the water trails, go to willmarlakesarea.com.
Southwest Minnesota Road Trip
Let your southern Minnesota getaway take you farther south and west to take in some historic and natural attractions.
Jeffers Petroglyphs is an hour and a half drive south of Wilmar in Cottonwood county. This park is run by the Minnesota Historical Society, you can see more than 5,000 petroglyphs. Petroglyphs are rock carvings; images of buffalo, turtles, thunderbirds, and humans tell the stories of Native American ancestors spanning more than 7,000 years.

Continue traveling south from Jeffers Petroglyphs to Walnut Grove the childhood home of Laura Ingalls Wilder. Learn the history of the Ingalls family at the Laura Ingalls Wilder Museum and be sure to visit the Ingalls dugout site where the family lived from 1874 to 1876. Time your trip right and attend the Wilder Pageant. The Pageant is presented on weekends in July on the banks of Plum Creek, go to walnutgrove.org for more information and to purchase tickets.
Continue south to Blue Mounds State Park near Luverne. Blue Mounds State Park is home to a bison herd, hiking and biking trails, and campgrounds, and a quartzite cliff rising 100 feet from the prairie.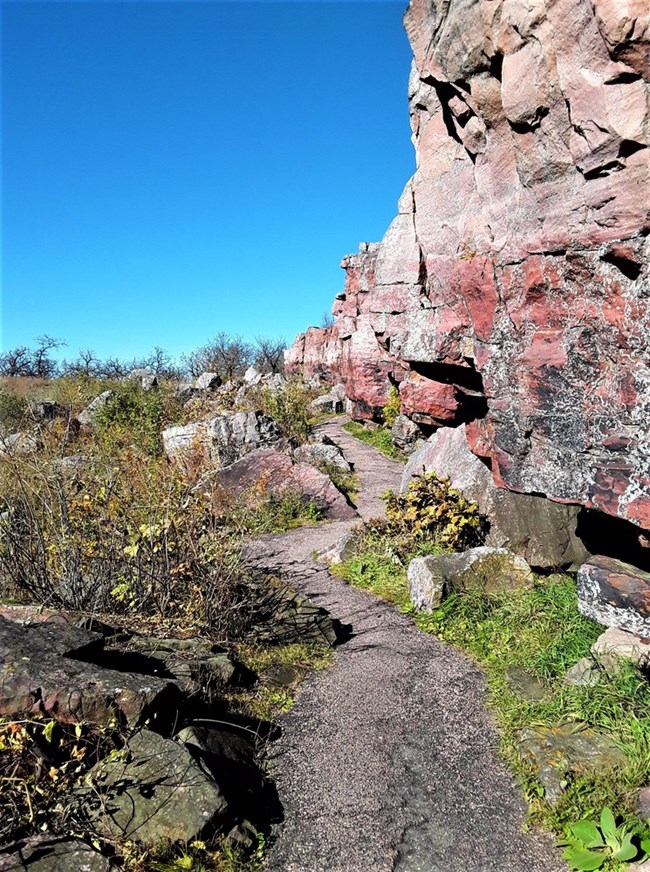 Just northwest of Blue Mounds State Park is Pipestone National Monument. Pipestone is still quarried by Native Americans at this national monument. Tour the 56 quarry pits, view the quartzite formations, and Winnewissa Falls. At the visitor center see demonstrations of the pipestone being carved into Native American ceremonial pipes. A Minnesota getaway is not complete without a picture in front of the world's largest something! Be sure to stop in the town of Pipestone for a picture in front of the world's largest pipe.
We hope you can find your perfect Minnesota getaway in southern Minnesota!