By: Melissa Dressely
Minnesota's North Shore of Lake Superior stretches from Duluth, all the way to the Canadian Border. This 150-mile stretch of Highway 61 is dubbed the North Shore Scenic Drive and takes you along Lake Superior's rocky beaches and high cliffs, and through quaint Northern towns and remote boreal forest. In fact, it has the coveted distinction of an All American Road based on its historic, natural, recreational, and scenic qualities. So click those seatbelts for awesome views right from your car window, and lots of family fun outdoors on the North Shore!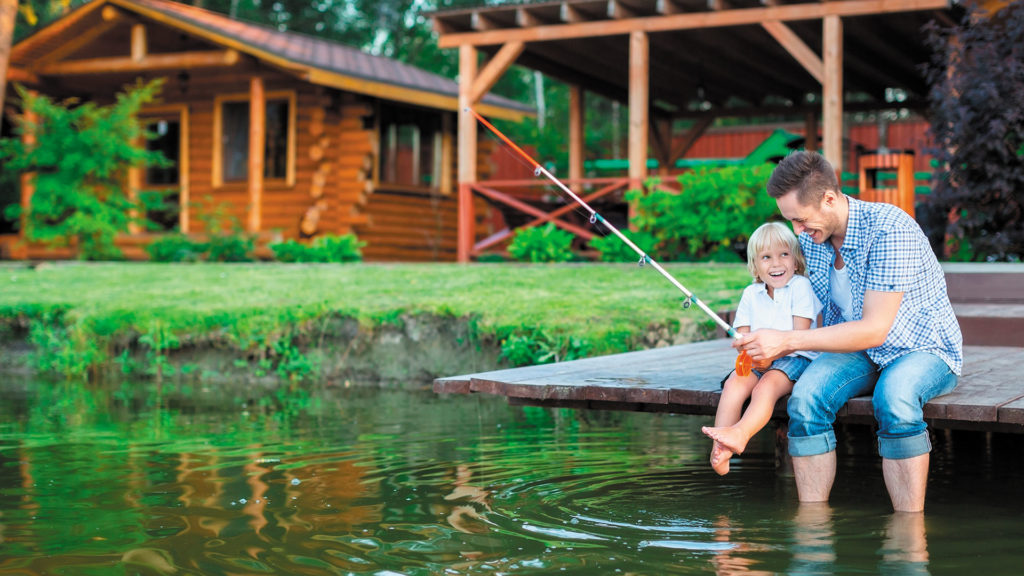 Here are my top picks for outdoor family fun on the North Shore:
Hike the Waterfalls
The North Shore is an outdoor lover's paradise! There are dozens of ways to explore Lake Superior's woods and water, but my favorite is hiking along the rivers and waterfalls. You can do this at each of the North Shore's eight state parks. Many of the waterfalls are easily accessible with a short hike along maintained trails. And you'll get so close you can feel the spray!
Try these:
Gooseberry Falls State Park – one of the largest and most iconic waterfalls on the North Shore. It has a paved, accessible walkway, lovely visitor and interpretive center, picnic areas, historical attractions, and more. Located in Castle Danger (mile marker 38.9)
Cascade River State Park – The short hike from the wayside parking area of Highway 61 takes you on a quick half-mile loop around a series of five cascading waterfalls. Park at the wayside to access the trail and the Lake Superior Shore. Enter the park just up the road for camping, picnic areas, and more. Located between Lutsen and Grand Marias (mile marker 99.8)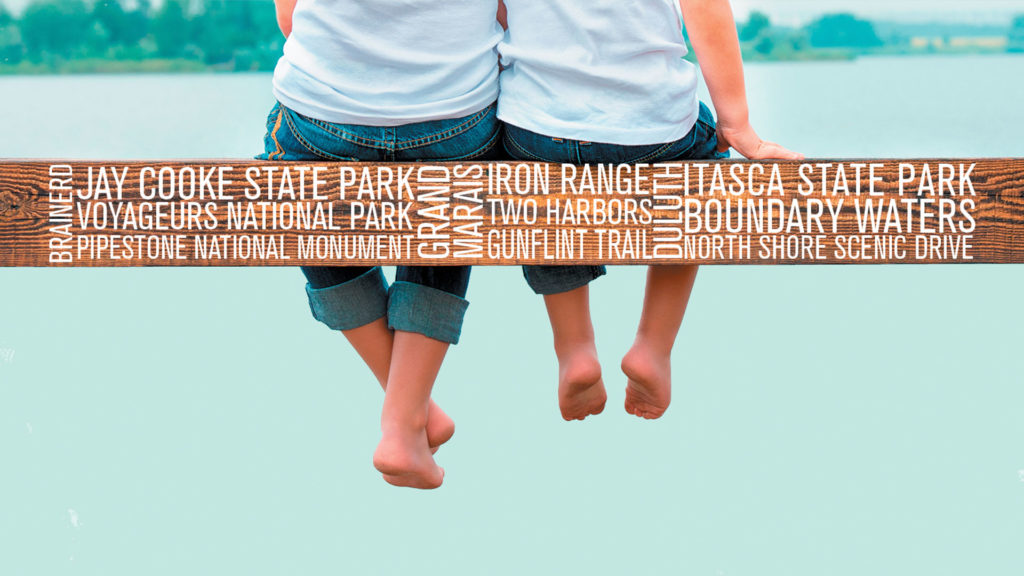 Grand Portage State Park – It's only a half-mile one-way hike to see High Falls, the tallest waterfall in Minnesota. Found along the Pigeon River, it's also the international border with Canada. The accessible paved path offers interpretive displays, park benches, and side trails to explore. There are two waterfall viewing platforms with incredible views of the falls (stairs required). Located in Grand Portage (mile marker 150.7)
Please note that a Minnesota State Park Pass or day pass may be required.
North Shore Adventure Park
Silver Bay, Mile Marker 54
This brand new attraction is a tree-top ropes course and zip line experience promising thrills, challenges, laughs, and success stories for young and old alike.
Picture a network of rope bridges, obstacles, and zip lines installed in the trees. Groups of these bridges or "elements" link together to form separate trails. There are six trails in total, for ages 3 to adult, with challenge levels suitable for every age and skill level. Each trail exits with an exhilarating zip line.
Not only is it tons of fun, but it's also a good physical and mental challenge, which builds confidence and makes great success stories. And it's a lot of fun for spectators too! Watch your kids, friends, and family make their way across the elements and cheer them on.
Sound dangerous? Not at all! Climbers will watch an instructional video and wear a harness. There are trained staff members that monitor the park and are there to assist if needed.
Open May – October. Discount tickets available with advance reservations.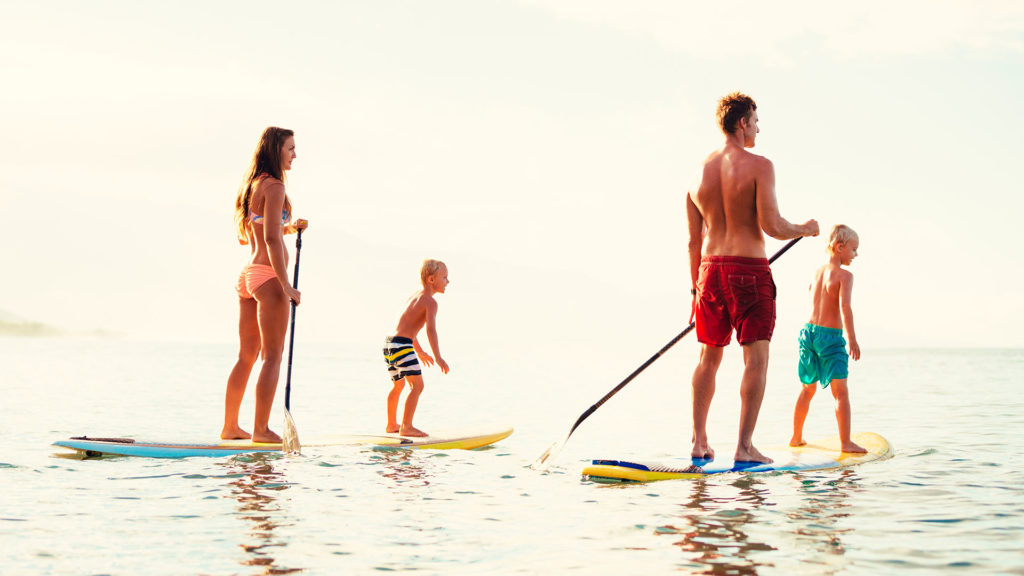 Lutsen Mountains' Alpine Slide
Lutsen, Mile Marker 90.1
Take this twisting, turning bobsled-like ride for a rip-roaring slide down Lutsen's Eagle Mountain! Start with a scenic chairlift ride to the top of the mountain where you will be handed a wheeled bobsled. Board your sled at the top of the concrete track (with a spectacular Lake Superior view, by the way). Then take off down the half-mile serpentine track, banking around every turn, and dipping down each hill (can you say, "tickle my tummy?"). There are two parallel tracks so you can ride side-by-side. And yes, it has brakes so you can go at your own pace.
Open May – October. The landing area has viewing platforms, picnic tables, and a food truck. Tickets required.
Lutsen Mountains' Summit Express Gondola
Lutsen, Mile Marker 90.1
Among one of the most unique experiences to be had on the North Shore is riding on the Summit Express Gondola. Perfect for young and old, this leisurely enclosed gondola ride takes you at tree-top level to Moose Mountain, the tallest point on the North Shore. The ride through the woods, over the Poplar River, and to the top of the mountain inside the gondola car is only the first part. When you get off at the top, you can explore hiking trails and incredible views of Lake Superior and the Superior National Forest. There's even an eatery inside the Summit Chalet. Open seasonally, daytime hours.
Putt-n-Pets Mini Golf
Grand Marais, Mile Marker 108.2
Putt-n-Pets is the best mini golf from here to Wisconsin Dells! This immaculately maintained course has lots of fun obstacles, surprises around every corner. And as promised – pets! Play your way around delightful features such as chainsaw-carved bears, a giant tortoise, a lighthouse, the Statue of Liberty, through a cave, and around a tower of goats. Yes, a tower of real goats!
Among the pets at Putt-n-Pets are goats, chickens, turkeys, peacocks, and a variety of other birds. The goats climb on a footbridge over the golf course to a lookout tower where they can watch you play. The animals live around the perimeter of the golf course, so you can visit and feed them as you play. See if you can make the turkey gobble or the peacock show its feathers!
Putt n Pets also has a prospecting tower where you can pan for gemstones, and there are coin-operated rides for little kids. This is one of the only attractions that is open in the evening, so you can play under the lights. Open May – October.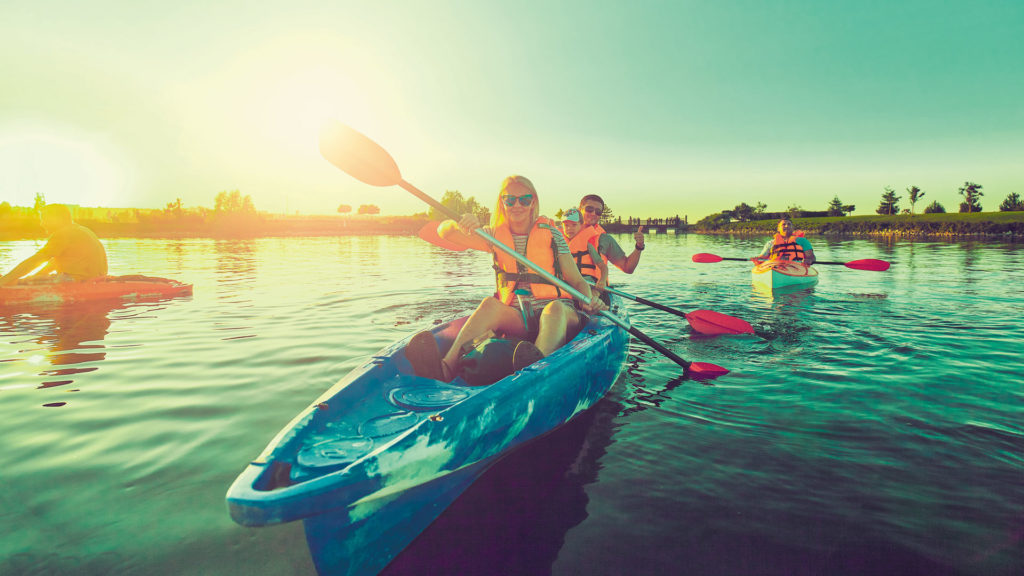 Gunflint Lodge
Gunflint Trail, Mile Marker 110 + 43
A 43-mile scenic drive up the famed Gunflint Trail lies the legendary Gunflint Lodge on Gunflint Lake. So head to the edge of the Boundary Waters Canoe Area Wilderness for a true Northwoods adventure!
Towering Pines Canopy Tour – Get deep into the Boreal Forest with an experience that combines speedy zip lines and an exciting naturalist adventure. Tree-top platforms allow you to explore the heavily forested lands and lakes from a birds-eye view. Along the way, your guide will share historical and naturalist information for an educational aspect to this thrilling adventure. 
Horseback Rides – Why hike when you can ride?! The wranglers at Gunflint Stables will match you up to the right horse and take you on a leisurely horseback ride through remote, forested trails. Take a quick 3-4 mile jaunt, a 6-7 mile scenic ride, a half-day lunch ride, or an evening dinner ride.
Visit NorthShoreExplorerMN.com for more ways to explore the North Shore with your family. Pick up the North Shore Explorer guide from an Explore Minnesota Travel Information Center, or at over 120 locations on the North Shore. Contact Hello@NorthShoreExplorerMN.com to request a copy.